Marathon Masters
My fascination with long distance and marathon pigeons all started after racing at the top in young bird series for a number of years. My goal as a kid was always to have an American Ace Pigeon and we achieved this in 2004. After that I continued to compete with my dad in the young bird races for a few more years. Then a club mate Lenny Gigowski won the well-known Topeka race in the 500 mile class with over 1,000 birds competing. After looking further into the race and seeing the numbers competing I knew what my next goal was. I wanted to focus on long distance pigeons and try out old bird racing. The name "Marathon Masters" was created with the help of my dad because the name focuses on the pigeons themselves not myself, because they are the true masters of the marathon races, not me. So I went after the most well-known long distance strain there is and those were the Aarden pigeons. I purchased pigeons of the "Dolle" line of Van Geel, Piet Lazeroms, Jan Ernest, Herman van Helmond and Batenburg vd Merwe "Witbuik" line. I only had 8 pair of breeders and would never have more than that. I wanted to focus on quality, not quantity. During this time I also went overseas to attend big auctions being held in the Netherlands and organized by PIPA. One being the sale of 1st International Barcelona Winner Danny Vagenende who was selling out his loft in 2008. At this auction I purchased two pigeons and got to sit next to Dr. Carlo Gyselbrecht for the entire sale, an exciting moment. Dr. Gyselbrecht and myself would become friends since that and an obvious love for long distance pigeons that we both have. I would also introduce a number of direct Dr. Carlo Gyselbrecht pigeons into my loft as well. Then in 2009 Brian Long who was a huge collector had a sale after his death. At this auction I was able to handle some of the greats, including "Nadira" believed to be one of the best long distance hens in history. As well as "Red Barcelona" who had won a 1st National Barcelona, "Vale Cahors" who won 1st National Cahors, "Pozzato" who won 1st International Bordeaux, plus his parents. I ended up purchasing two more birds at this sale as well, both being off "Vale Cahors" the 1st National Cahors winner.
Racing long distance and old birds was a whole new experience for me and in 2010 I attempted it for the first time. My teams were always very small with my largest entry in the 500 mile race being 6 birds. (Race results below) I raced from Topeka for a few years, but 2016 would be my last before taking a break from racing after the death of my daughter Rebekah, I felt it was best for the family if I took a step back from competing. The fire to compete continues to burn and although I did not have pigeons I stay connected with the game and the friends and connections I had made with some of the best fanciers in the Netherlands. I would later become the sales agent for Toppigeons.com the best site for long distance pigeons in the world, where they offer the best of the best of long distance lines. It has been an exciting opportunity for me and getting to know the great Piet de Vogel very well. Together we would purchase "Lieveling Barcelona" winner of 5th National Barcelona and I can always go to Piet for his honest opinion about the long distance races going on. So I have my ear open and I am always studying results and pedigrees of the major long distance races and who is winning and competing at a high level. As part of the Toppigeons team I also help translate sales lists and introductions to fanciers, but also promote their auctions. As a result of this I got to rub shoulders with Jan Polder, who was also part of the Toppigeons team, but has since retired. A fantastic long distance fancier himself. I would also help him with some translation work as well. So even though I do not compete at the moment, I am still very connected with the racing pigeon world.
Through my friend Falco Ebben of PigeonPixels, who also does photographs of pigeons for me and in return I help with the translations of his films, I would come into contact with numerous top fanciers. I am also very active in writing articles about long distance fanciers of Holland for the Racing Pigeon Digest. You can find the articles on this website as well. My major goal for the future is to start competing again, but to also promote long distance racing and try to organize what would be a huge semi-national type race in the USA with multiple states competing in a race of 500 miles or more and would have the name "Marathon Cup." With the hopes of making this a money race as well. It will take a lot of work, but I am happy to start it up and have a good vision for the race and what it can be. To me the future of club type racing will be the long distance races. So if you are searching for special long distance pigeons, look no further, get in touch with me and I can help you get some of the best there are. Quality pigeons are not always found at the commercial lofts, but can also be found at the lofts that do not get publicity. I can help you find whatever it is you are looking for.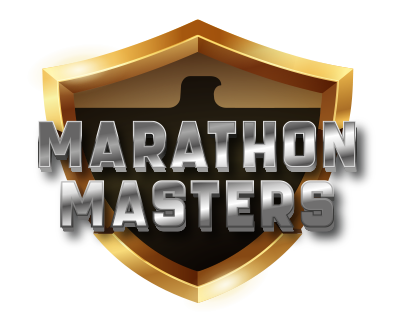 Topeka 500 results
2010: 4 birds entered, won 24th and 29th vs. 1,312 birds
2012: 3 birds entered, won 19th, 44th and 87th vs. 985 birds
2013: moved and rebuilt a racing team
2015: 6 birds entered, won 30th and 80th vs. 655 birds (1st bird clocked flying over 500 miles on the day)
2016: 5 birds entered, won 41st, 70th, 138th vs. 746 birds
NL16-1882211 Clara Laureaat

admin

2023-05-05T06:47:40+00:00